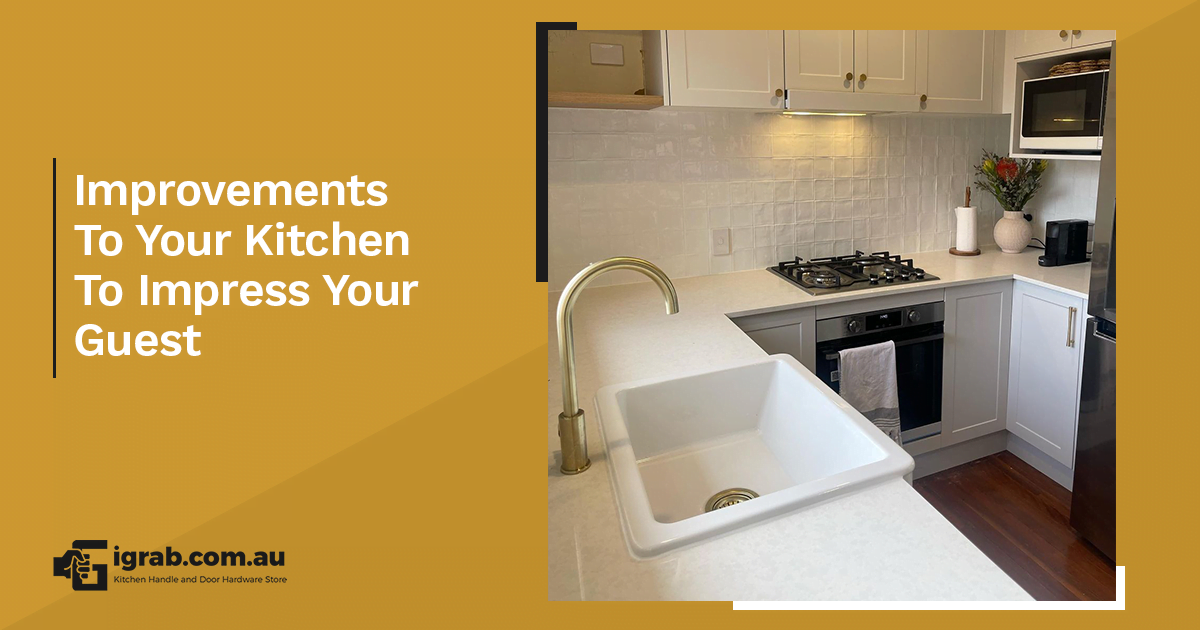 Leave a good impression and wow your guests with these improvements to your kitchen.
No matter what the occasion is, making a good, lasting impression on your guests feels great and amazing, that's why you need to make your kitchen look impressive at all times.
To create an impressive impression for your kitchen, you need to pay attention to every detail. More than the design, you have to focus on the elements that will give your guests a memorable experience while being in your kitchen. 
Here are some great ideas to help you transform your kitchen and fascinate your guests. 
Start with the small things
You can quickly change the look and mood of your kitchen by upgrading your flooring, fixtures, and countertops. Countertops add beauty and elements to your kitchen while floor upgrades can make your kitchen feel brand new again.
Upgrade your lighting and appliances
Lighting can make all the difference in a space. You need to choose the perfect lighting that will give a warm, welcoming feeling. You can add accent lighting or choose a lighting fixture that matches the overall design of your space.
Remember to accessorize and change your hardware
Adding a few decor pieces and home accessories is a wonderful way to add personality to your kitchen. You can add some beautiful art pieces, plant pots, or unique items to your kitchen area. 
Another thing is to change your hardware such as knobs and cabinet handles. There is a wide variety of kitchen knobs and handles that you can choose from, install, and make your kitchen more aesthetically pleasing while maintaining functionality.