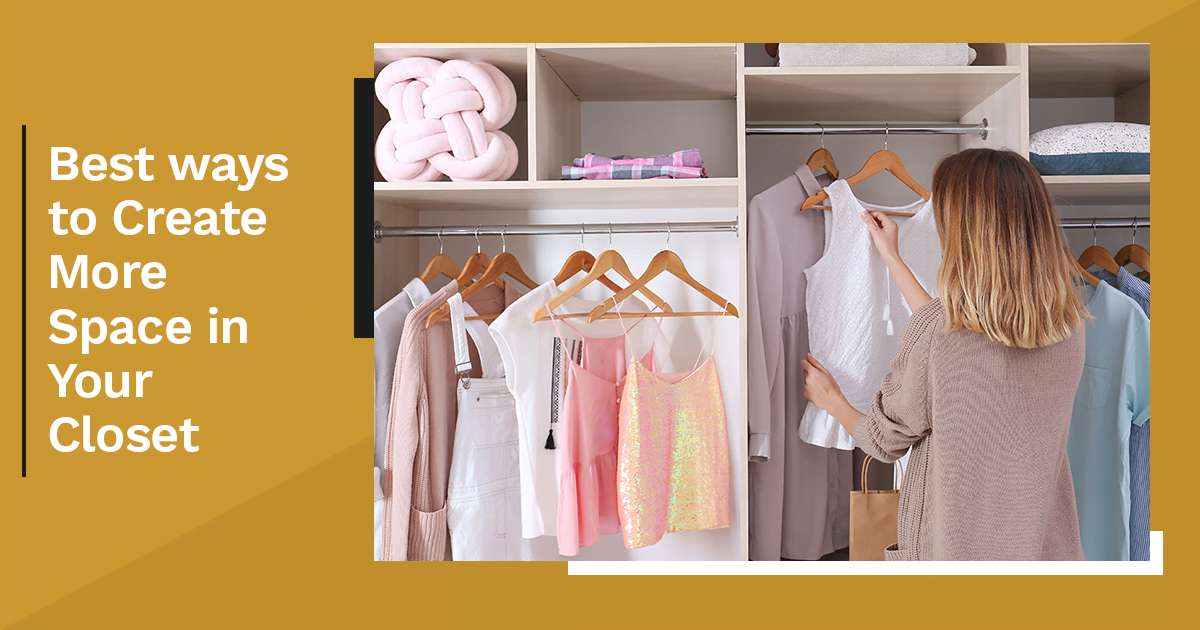 Cleaning out your closet is an often dreaded, but necessary activity. But think about it: a more organized closet makes getting dressed and packing for trips a breeze. And you know what? Just getting rid of unused clothes and other items is sometimes all it takes to make closets appear larger than they truly are. Other than that, here are more things you can do to make your closet become more spacious. 
Double your hanging space
Nothing will transform your closet as quickly and dramatically as a double hang. More hanging space is much more efficient than shelving space. This may also mean you have to hang things you would normally fold and stack. This way, you don't have to spend so much time looking for things that are tucked away, folded out of sight. 
Divide and conquer your drawers 
If drawers aren't equipped with dividers, they easily become a mishmash of belts, socks, and undergarments to hunt through every morning. Invest the time now to get your closet clutter under control, and you'll save minutes every single morning. The first step: take inventory of what you own. Plan for the things you want to store and then plan your storage system accordingly. 
Make use of your closet's back door 
The back of your closet door is a wide open surface, perfect for storing shoes (yes, you read that right) or sorting scarves. Simply attach the right hanging organizer, and you instantly gain a few extra feet of closet space. Look for something like a vinyl, over-the-door rack organizer with a transparent design which makes things easier to locate. 
Get undershelf baskets 
Below each shelf in your closet, there's likely a few inches of unused space. To put that underutilized area to work, you can utilize a couple of under-shelf baskets. These shallow wire containers can clip onto the edge of a standard shelf, without screws or hardware, and can hold everything from socks to spare toiletries. 
How do you try to create more space in your closet?