Kitchen hardware might be the most underrated element in the kitchen but did you know that it can actually create quite an impact when mixed and matched perfectly?
There is a lot of kitchen hardware that comes in different designs and materials which you can choose from. Alongside their functionality, they can give your kitchen space a whole new vibe and make it more sophisticated without having you spend too much. How cool is that!
However, keeping up with the kitchen trends and updating your hardware can be a minefield of ideas. Think of the kitchen hardware as a piece of jewelry that will go with your outfit. If you choose to make a rash decision about it, it can make or break your outfit, right? The same goes for your kitchen.
Don't worry because we have listed down the latest kitchen hardware trends that you shouldn't miss. 
Kitchen sinks
One of the most important places in the kitchen is the sink – it's where you do most of the cleaning and preparation of food, utensils, and groceries. A trend in sinks nowadays is to transform them into multipurpose workstations. This is practical, especially for those who lack counter space.
Matte black finishes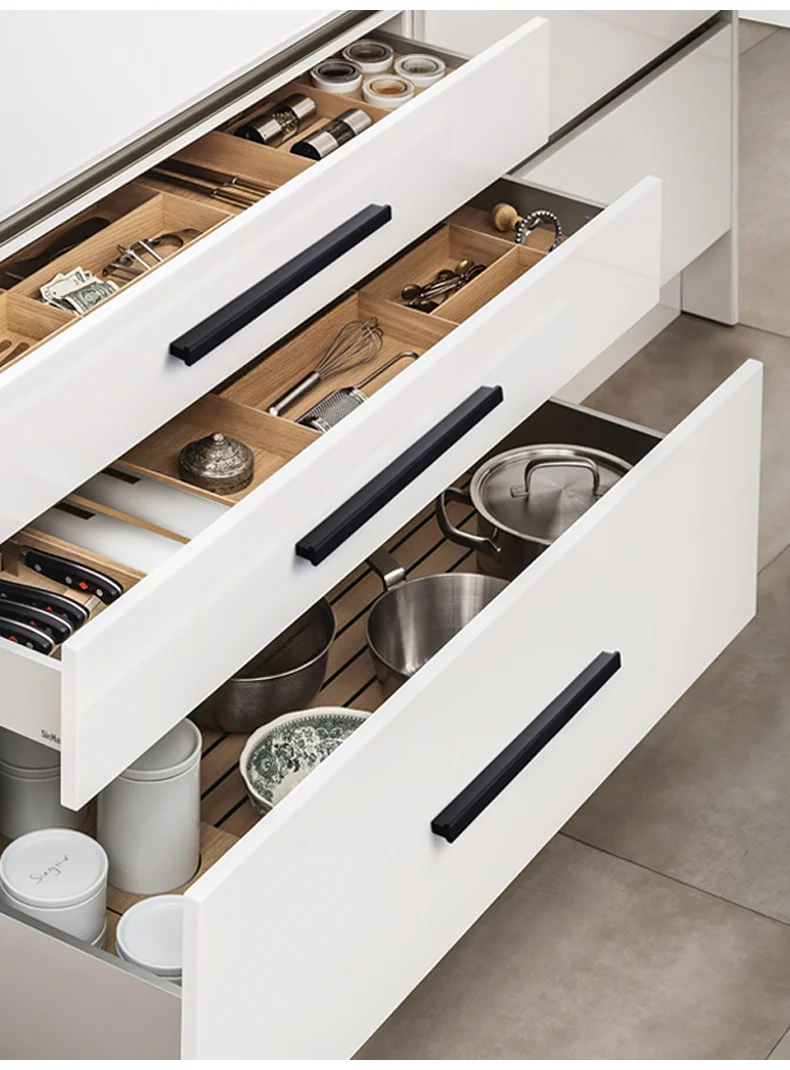 Matte black is the new rage in kitchen designs today. Be it for sink faucets or kitchen hardware, everyone is smitten with black. Matte black finishes go well with any style and give a riveting impact when matched with light or white cabinets and sinks.
Mixing and matching knobs and pulls
Lip pulls are a hot topic in kitchen trends, too. With its pure minimalist aesthetic and great functionality, kitchen owners prefer to use lip pulls. However, you can definitely mix and match the use of knobs and pulls. You can use pulls on drawers and use knobs for cabinets. It totally depends on what you want but always make sure that they go well with your overall kitchen design. 
Which trend would you like to apply to your kitchen?