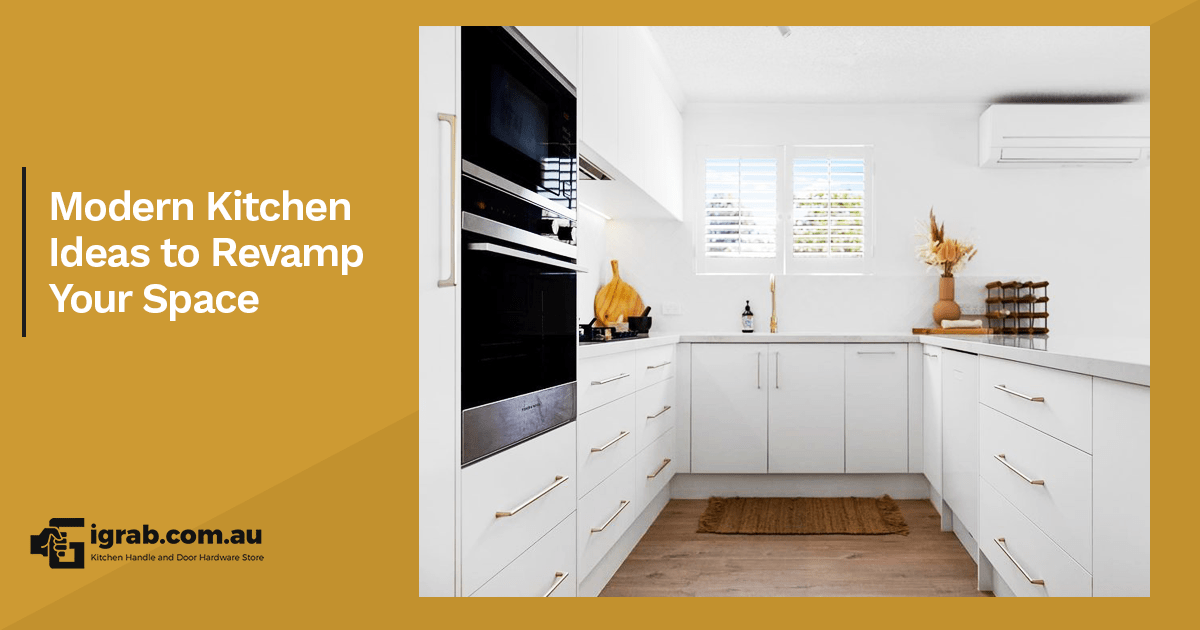 Coming up with new ways to upgrade and revamp your kitchen space can sometimes be a lot, but exciting at the same time. Modern kitchen ideas explore a wide range of materials, designs, and finishes for cabinetry, walls, and even the kitchen floor.
In modern kitchens, the trends are always heading towards something bolder, something more exciting – but the most important aspect even in newer kitchen ideas is the versatility, function, and comfort of the space. 
Modern-style kitchens are characterized by fine cabinetry works, a range of colors and shades across the spectrum, and a sleek stylish finish. The latest appliances are also incorporated for the perfect modern kitchen design.
Now that you got the gist of what a modern kitchen looks like, take a look at these kitchen ideas to help you transform your space:
Use stainless steel for an elevated industrial style
Stainless steel kitchen gives a professional and sleek vibe to your kitchen. The combination of luxurious stainless steel materials such as kitchen handle and pulls, and traditional materials re-positions your kitchen to have a modern finish.
Contrast modern with wood and metal
If you want a kitchen that is not too rustic or too industrial, you can try combining wood elements with metal ones. With metal handles in brass or chrome color, it can shine a spotlight on your wooden cabinets and drawers. 
Create a warm ambiance with natural and organic materials
Modern kitchens can also be welcoming and embracing. Create a cozy and calming environment within your space by incorporating organic textures such as vintage fixtures and cabinet handles, earthy tones and textures, and nature-inspired designs.
Incorporate fixtures and lighting
Your kitchen fixtures and lighting might be the finishing touch for your dream modern kitchen. They set the tone and add interest to your kitchen. For a modern kitchen, choose a design that is unique and eye-catching. 
Go monochromatic or put a splash of color
Most modern kitchens opt to be monochromatic with black, white, or shades of gray to form a classic and sophisticated look. However, you can always choose to be playful and add a bit of color, too. The use of color can give your kitchen a fresh, and stunning finish.
Which of these modern kitchen ideas will you try for your kitchen?