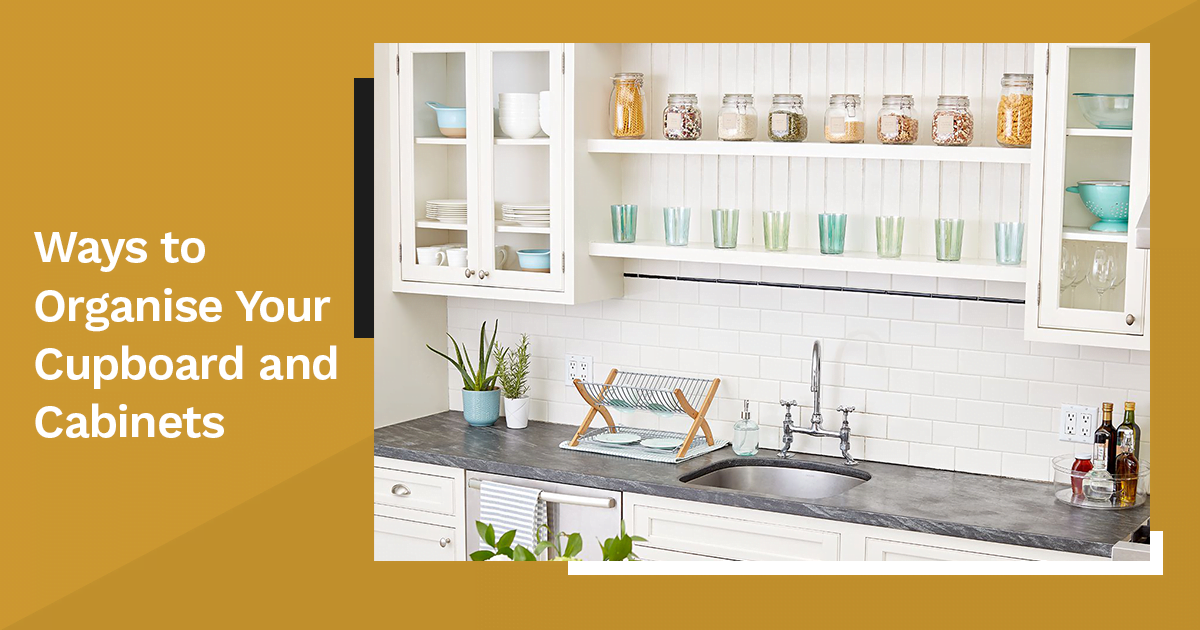 Without a specific organising system, your kitchen cupboards and cabinets can end up looking like a jumbled mess. Learn how to solve some of the most common kitchen cabinet problems with these easy solutions.
Organise by zones
When you organize by zones, you want try to group similar objects together and keep them close to the place where you'll be using them. If you're just getting started with this method of organization, you may need to reorganize some of your kitchen storage from existing cabinets. Depending on your kitchen layout and cupboard storage options, you may have to make a few exceptions, but this is generally the most functional way to organize the space.
Do color coordination 
Arranging your stuff according to their color is one of the ways to organised your closet or wardrobe. Not only it's functional but it also soothing when your items in the closet or wardrobe are  color-coordinated.
Install an organiser in the corner
Small items can easily disappear into the depths of cabinets so to keep them in sight and accessible, you can add a corner kitchen organiser like a multi-tier lazy Susan insert. If you don't need another storage, you can insert a trash bin instead to make use of that free space.
Always have room for jars 
You can easily organise your dry goods by storing them inside jars and canisters. Not only can you create uniformity in your pantry storage this way, but you can also see at a glance where your usual items are stashed. Arranging these jars on display on open shelves can also give your kitchen a rustic look.
Alternate between closed and exposed 
Your favourite and most presentable pieces should be placed on open shelves and cubbies (if you have any), while the less attractive pieces should be hidden away in the cabinets.
Ready to overhaul your kitchen cabinets and cupboards? An easy way to add new life to them is to change the hardware like knobs or pulls. Check out IGrab's collection to get an idea of modern and sophisticated designs you can incorporate in your kitchen!