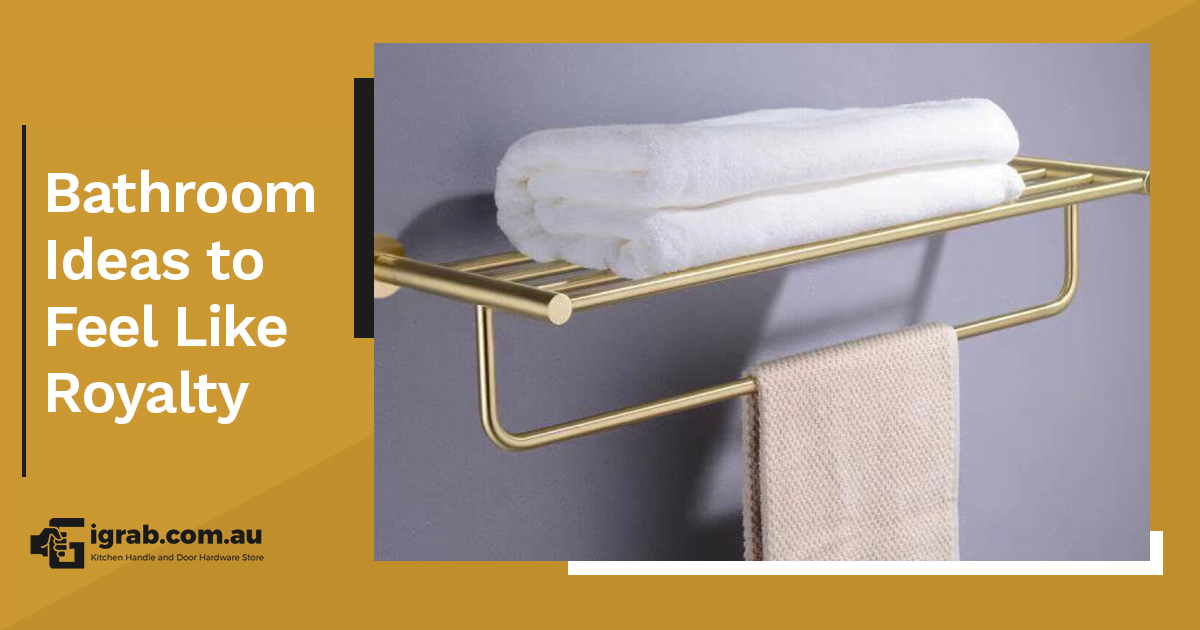 The bathroom is a space where you can just be completely yourself. It's your refuge after a long day's work–a nice, hot bath can instantly take all the stress away. It's only right to transform your bathroom into a luxury space that makes you feel like royalty; it's what you deserve. But before you get intimidated by the idea of it, read these tips and you'll realize how easy you can actually transform your bathroom into a relaxing sanctuary that's fit for a king or queen.
Light it up 
Notice how everyone looks good in hotel bathroom mirrors (hence, the million mirror selfies on Instagram). It all boils down to the lighting, and you can easily recreate that at home too. Glaring bare bulbs just won't do–use recessed LED lights hidden in alcoves or opaque panels to achieve a glowy, low-lit look. For brighter lights, even out the lighting in the bathroom with wall lamps or hanging bulbs on either corner to limit the shadows. Some luxury bathrooms even have soft floor spotlights that could be dimmed for the best mood lighting. 
Invest in big mirrors 
Speaking of mirrors, it's practically the focal point of a bathroom so it's a must to go all out. A big one not only steps up the elegant appeal of a bathroom, it also makes the space look much bigger. On the practical side, you're going to be using it every day–helping you remind yourself how much of a royal you are, both on the inside and out. 
Bring mother nature inside 
Welcome nature's richness inside your bathroom. Tropical plants like luscious ferns and philodendrons beautifully thrive in bathroom conditions. Let such plants trail down from window sills, or you can hang a bundle of branches from the ceiling and let the heat and steam from the shower release the plant's therapeutic natural oils. Potted plants like succulents and flowers like orchids are also a great idea to include in the bathroom because these react well to the humid environment and low light. 
Accessorize like a king or queen 
In fashion, accessories complete an outfit. When it comes to bathroom interiors, accessories (otherwise known as hardware) do the same thing. Gold and brass hardware installed in cabinets and drawers instantly create a luxurious feel into a bathroom space, and you don't have to spend much or do major renovations for it. 
Which modifications are you going to follow to transform your bathroom into a royal space?