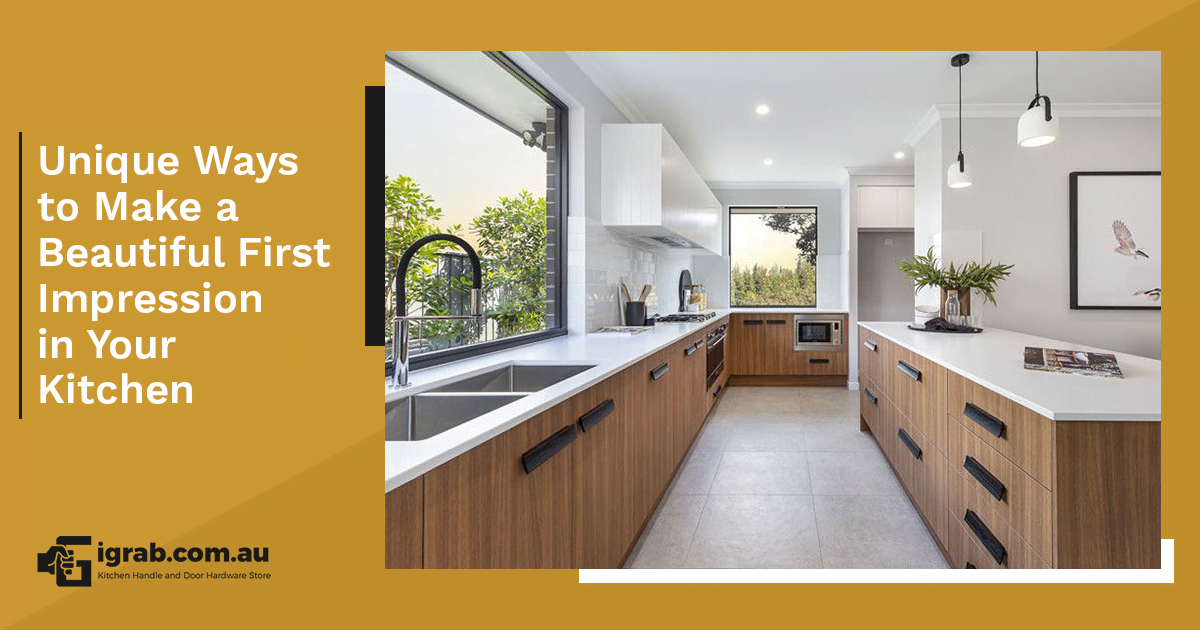 Your kitchen deserves a beautiful impression at first sight. With little modifications that are simple to do yet truly impressionable, your kitchen will be a unique, comfortable space for everyone to enjoy. Read up to know more! 
Make use of ample lighting 
Efficient lighting is absolutely essential for a kitchen. Your working space needs to be well lit so you're seeing your culinary masterpiece in every light and angle. Now, you can make your kitchen more impressionable by adding lighting in unexpected corners of the kitchen–over the painting on the wall, the plants on the corner counter, the coffee table, and more! 
Create a central point 
A kitchen is a busy working space, and you can try to balance it out with a central point for eating, relaxing, and socializing. Having that kind of inviting space right in the middle of the kitchen can give the impression that your kitchen is not only functional, but it's also a nice, comfortable area to hang out and make memories. 
Hide small appliances and keep the clutter at bay 
The more organized and uncluttered your kitchen, the more satisfying it is in the eyes. You can't avoid having too much stuff in this area of the house, but it still pays well to be organized. Put your ingredients in uniform containers instead of having the packages lying on the counter, just waiting to be used. You can also create a designated space for small appliances like a toaster, blender, and coffee maker. That way, they're out of sight when not in use and the counter space is always kept clean. 
Update your cabinet and drawer hardware 
Having modern and updated hardware for your cabinets and drawers can give the impression that your kitchen is well-maintained and thoughtfully put together. It's such simple and subtle work to be done, but it makes all the difference when you look at the big picture. 
Discover stylish, durable, and affordable hardware designs for your kitchen right here at Igrab! Shop now!