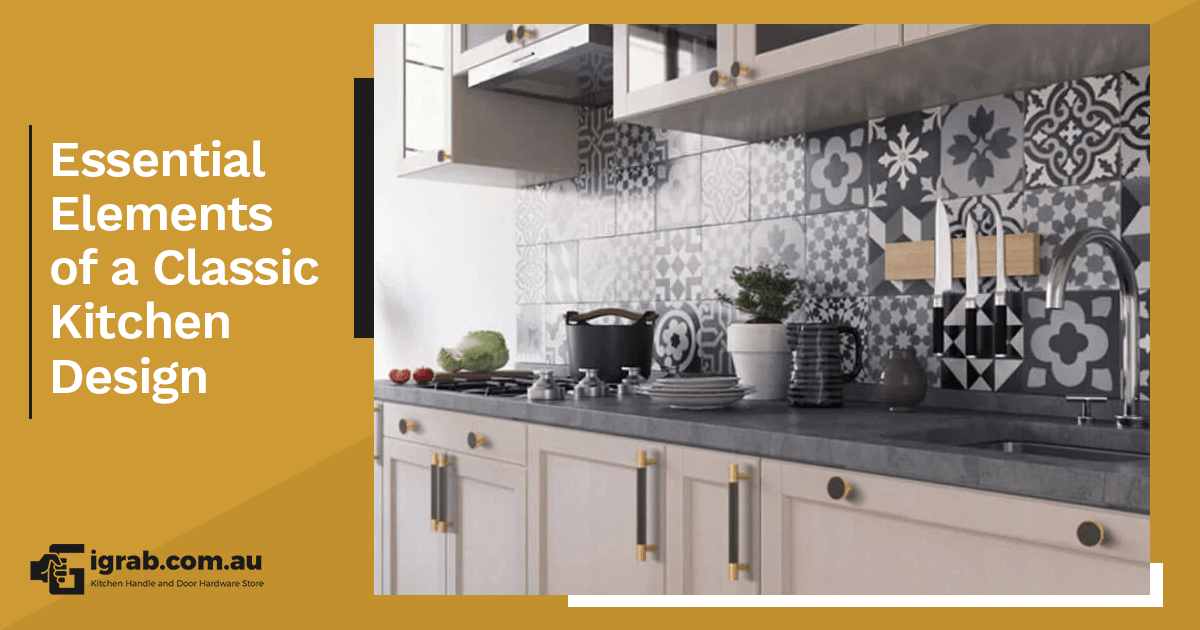 Going for a classic style is always a good option when conceptualizing the overall look of your new kitchen. It's functional, timeless, and easy on the eyes, yet still remains interesting. However, what constitutes a real classic kitchen, is the question. Let's take a look at some of the essential elements that make a classic kitchen genuinely classic.
Grandiose countertops 
You'll notice that hard, grandiose countertops are often found in classic design kitchens. These countertops are often made with heavy materials like granite, marble, and quartz or quartzite. You will also see the difference with the edging of these countertops, as most have ogee, bevel, or bullnose edging forms that certainly add simple elegance. 
Neutral colors 
Soft, muted colors such as creams, taupes, and light grays are basic shades often found in a classic kitchen. These shades will bring out a natural element, making the room feel more comfortable. Now, if you want a twist to a monotonous look, you can also add accents and some splashes of colors that are subtle and can blend seamlessly with your base neutral paint. 
Formal, warm light fixtures 
When it comes to lighting, there's a certain warm luminance that a classic design provides. The soft lighting complements the intricate forms and elements that make up the rest of the kitchen. However, if too much yellow or warm light bothers you, you can also install a brighter option on your work areas like the countertops or the stove area. That way, you can have two options for your lighting and you can make your kitchen fully ready for cooking but also warm and accommodating for bonding moments like an informal dinner with the family. 
Intricate hardware for the drawers and cabinets
Intricate details are a huge aspect of a classic design. Consider it like how the people of the past have truly invested their time and skills in creating design masterpieces–and that makes the classic design have a distinct character of its own. As a finishing touch to your cabinets, cupboards, and drawers in the kitchen, embellish them with hardware that has luxurious details. 
Among the classic elements listed above, which ones are you incorporating into your newly-revamped kitchen?